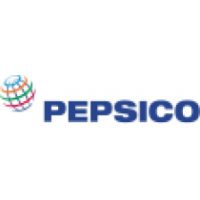 Seeking soil health solutions which reduce the reliance on synthetic agrochemicals applied to and/or improve soil health whilst maintaining yield and quality
PepsiCo

Responsive
Project Size Range :

250,000 - 1,000,000 €

Deadline at

30/11/2022
Desired outcome
Nitrogen is a key requirement for crop growth and building healthy soil supports sustainable crop production. The aim of this project is to identify and validate microbiome technologies which reduce the reliance on synthetic agrochemicals applied to and/or improve soil health in potato, oat, citrus and corn crops, whilst maintaining yield and quality.
....
....
....
....
....
About PepsiCo
PepsiCo products are enjoyed by consumers more than one billion times a day in more than 200 countries and territories around the world. PepsiCo generated more than $70 billion in net revenue in 2020, driven by a complementary food and beverage portfolio that includes Frito-Lay, Gatorade, Pepsi-Cola, Quaker, Tropicana and SodaStream. PepsiCo's product portfolio includes a wide range of enjoyable foods and beverages, including 23 brands that generate more than $1 billion each in estimated annual retail sales.
About Open Innovation Challenges
Open Innovation Challenges on National Biofilms Innovation Centre are directly posted and managed by its members as well as evaluation of proposals.
Help
Need help submitting your proposal or have questions regarding this Open Innovation Challenge?
Contact support